F! GISTS: Babes Wodumo cancelled from Zimbabwe's festival line-up over "Xenophobic tweets | @FoshoENT_Radio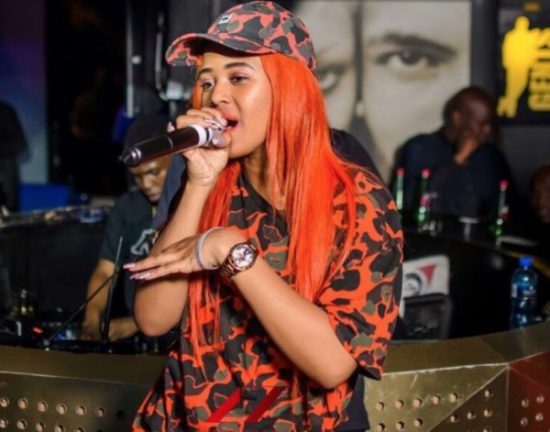 Babes Wodumo got cancelled from a festival's line-up in Zimbabwe because of her Xenophobic comments shared on Twitter weeks ago.
Social media was hot and full of war few weeks ago due to the Xenophobic attack in South Africa.
The gqom singer reacted to the attack and it attracted serious rage on her.
She said that Nigerians were to blame for the drug scourge in SA and Zimbabweans were stealing RDP houses meant for South Africans.
However, Babes voiced out that her Twitter account has been hacked and she's in no support of Xenophobia.
To ensure her safety, the organizers of the Zimbabwe festival cancelled her off the line-up.
Speaking to TshishaLIVE, the festival's founder and operations director, Patrick Mhofu Musonza confirmed the news.
"We wanted Babes to perform but after that tweet, the people who are going to the festival are after her head. Once she arrives in Zimbabwe, her safety is our concern. So it is mainly because of her safety and security concerns (that we have cancelled her performance)."
"These are all red flags for us. She is claiming to be hacked but people are not buying that. We do not know whether she was hacked or not but if she is claiming she is hacked, we have to believe her."
Babes team and the festival organizers are yet to come to a resolution since the tweet went viral.
"They have sent us screenshots of the hackers apparently apologising but who hacks and then apologises?"
The organizers promised to replace Babes Wodumo with another major act.
F! GISTS: Babes Wodumo cancelled from Zimbabwe's festival line-up over "Xenophobic tweets | @FoshoENT_Radio
Reviewed by
Sensational DJ LEKS
on
1:20:00 pm
Rating: